We're getting excited about this summer's Enneagram offerings…
Especially, The Narrative Enneagram is proud to have multiple Core and Associate Faculty members presenting at the 2023 IEA Global Conference: Unite & Ignite! This year's conference will gather in person in San Francisco and online around the globe, July 20-23.
Make sure to register and use The Narrative Enneagram's SPECIAL DISCOUNT CODE: TNE2023 at www.IEA2023.com. This special discount is available for in-person OR virtual registration through June 30, 2023. We hope to see TNE friends near and far either in San Francisco or online this July. IEA Global is bringing together over 80 presenters for this dynamic event. TNE is a proud sponsor of this gathering and celebrates several of our Core and Associate Faculty members presenting at this year's conference:
-Terry Saracino & Christopher Copeland: Is the Enneagram for Everyone? Centering diverse narratives for a more expansive and accessible Enneagram
-Peter O'Hanrahan: Subtypes and Somatics
-Erlina Edwards (with Sandra Smith and Cyndi Gueswel): Inside Othering – The Impact of our Sub-Vice
-Chichi Agorom: Igniting Change -The Enneagram as a Tool for Collective Liberation
This event offers something for everyone. We look forward to uniting as one global Enneagram community this July. Register today to reserve your spot!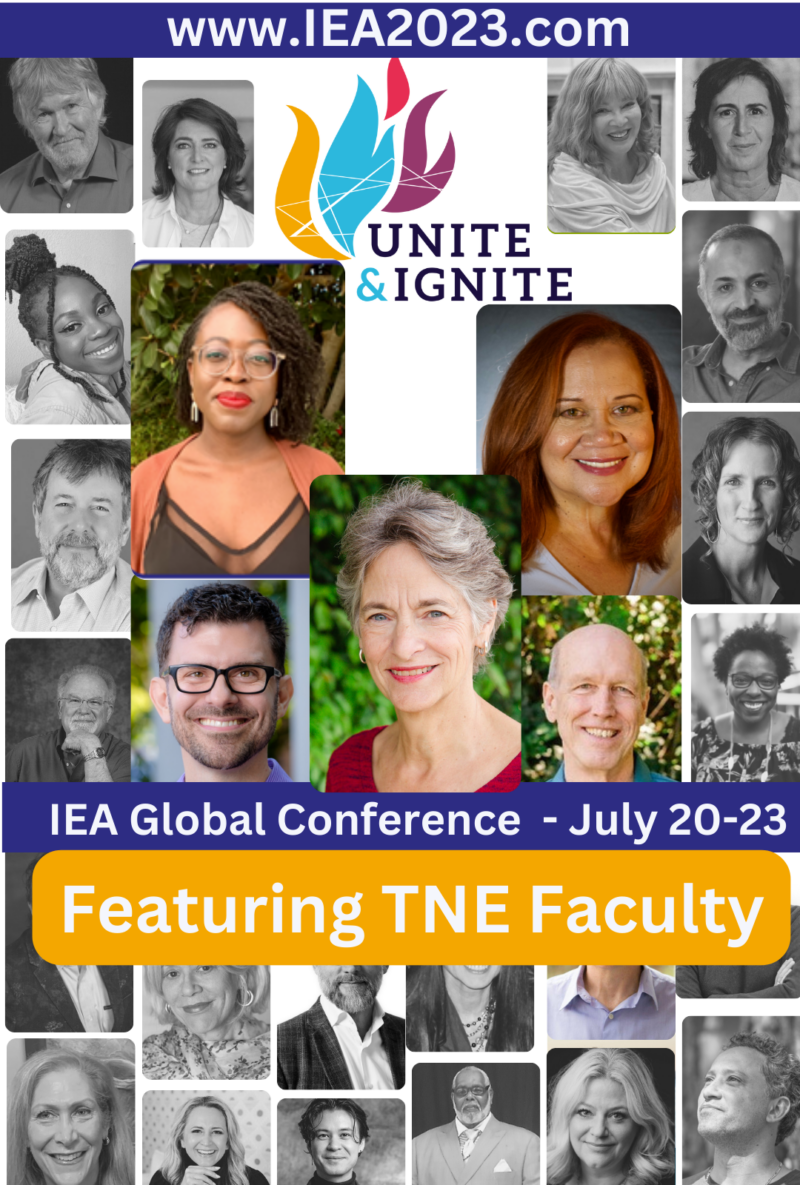 ---