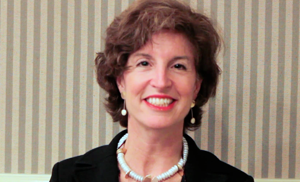 Our Narrative method opens a window into the nine different ways people meet life's challenges and opportunities. As representatives of each Enneagram type are interviewed in panels by experienced Certified Narrative Enneagram Teachers or Practitioners, they teach us directly about their focus of attention, core beliefs, coping strategies, strengths, struggles, and paths of development. By listening to panelists' personal stories and descriptions of their particular inner worlds and realities, you will come to know and understand your own type, and recognize other type patterns more clearly. And by participating on type panels ourselves, we learn even more about our own inner workings.
Determining our personality type through the Enneagram does not put us in a box, but helps us see the box from which we experience the world. With this awareness, we can step outside of our limited perspective. Ideally, personality is an effective way to express ourselves, but challenges arise when our point of view becomes rigid and we get stuck in automatic habits. By discovering these unconscious patterns, we can lead more fulfilling lives, enjoy healthier relationships, and connect to our true essence.
Each Enneagram type has a home base in one of the three centers of intelligence – head, heart and body – that shapes our way of being in the world. Even within our own type, one of the three instinctual subtypes – self-preservation, one-to-one (sexual), and social – influences how we express ourselves in the world.
The diagram itself indicates the pathways that each personality type tends to follow during shifts of awareness and behavior in our daily lives. As we move around the circumference of the circle, our relationship to the Enneagram types on either side, known as wing points, further affects our type structure. The lines connecting the points show where energy flows in times of stress and security.
The Narrative Enneagram focuses on three crucial aspects of personal development: psychological, spiritual and somatic. We can work on each of these three elements separately, and there is much value in doing so. That said, using the Enneagram as a map in all these areas creates a synergy that greatly increases the effectiveness of personal growth work. The diagram below summarizes the interrelationship of these elements.