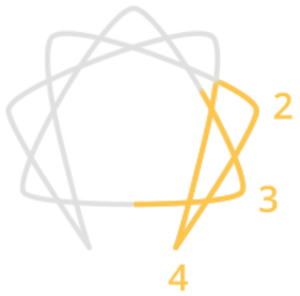 On the last Tuesday of March, we were thrilled to launch The Enneagram in Your Life free webinar series, focusing on the Three Centers of Intelligence: Heart, Head and Body.
Appropriately, we kicked off the series with the Heart Center. During this inaugural online workshop, Renée began with a brief overview of the Enneagram, followed by lively interviews with three representatives from the Heart Triad, and concluding with questions from the audience directed to her and to the panelists. 
Watch The Enneagram in Your Life: The Heart Center >
This video is a great introduction to the Enneagram and to the Narrative Tradition of panelists sharing their personal stories and revealing their particular inner worlds and realities – please feel free to share it with family and friends. The recording will be available at no cost until April 25, 2016, after which you may purchase it in our online Store.
The series will continue on the last Tuesday of the month: April 26 with Terry Saracino presenting The Head Center, and concluding on May 31 with Peter O'Hanrahan and the Body Center.
---