"The Narrative Enneagram Board of Directors wants to wish Helen Palmer a happy and healthy retirement. Both individually and collectively, we will miss her presence and spirit, but her contributions will continue in support of furthering the mission of TNE and the work she so loves. As one of the first Enneagram teachers, Helen's leadership was instrumental in bringing the Enneagram to the world. We are grateful to Helen and her inspiring work from which we all have learned and grown. We will miss you, Helen!"

TNE Board of Directors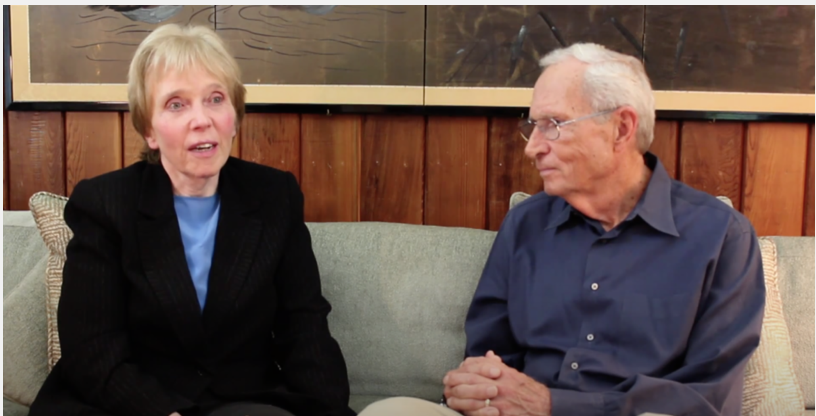 Helen Palmer and David Daniels, MD co-founded the Enneagram Professional Training Program (EPTP) in 1988, the first program of its kind. Now, 32 years later, the EPTP is still going strong and has certified more than 1,000 Enneagram teachers and practitioners. Helen and David were an impressive team! They were smart enough, inspiring enough and persistent enough to enroll many of us as supporters and organizers, teachers and trainers who became part of their vision and helped to establish today's programs and networks in the United States and worldwide.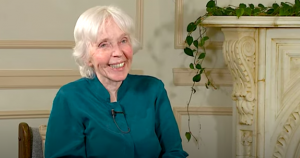 Beginning in the mid 1970s, Helen began teaching the Enneagram to her students and the public via her Center for the Investigation and Training of Intuition (CITI). These classes established the panel method, now known as the Narrative Tradition, which presents the nine types through direct interviews of people speaking about their own experiences in work, relationships and in religious and spiritual practice. Her goal throughout the next 45 years has remained constant – to integrate sound psychology with spiritual method using the Enneagram map. As a teacher of psychology and a scholar of the world's religious traditions, Helen was well placed to make this synthesis.
To paraphrase Helen, the spiritual folks need good psychology and the psychologists need to recognize the authenticity of spiritual experience. The obstacles to spiritual growth and psychological health are largely the same – our own type structure with its patterns and defenses.
Since the arrival of her first book, The Enneagram – Understanding Yourself and the Others in Your Life in 1988, Helen's books have sold more than a million copies in 28 languages. This did not happen without opposition from established schools of inner work, including many of Helen's contemporaries. Some held the position that the Enneagram was sacred knowledge that should only be available to the few, dedicated seekers in the traditional lineages. Yet Helen was committed to making the transformational power of the Enneagram available to all who wanted and needed it. She is a true egalitarian.
In a watershed moment in April 1991, Helen, backed by her publisher HarperCollins, won the copyright lawsuit brought by the Arica Institute in the U.S. District Court (Southern District of New York). If Helen had not fought and won this lawsuit on all counts, there likely would be no Enneagram books or Enneagram movement today.
An empty space is created when a pioneering leader in the field nears the end of their life work. If they have succeeded in passing on their vision, this space becomes filled with younger leaders who collectively take a role in continuing and developing the work. Not all leaders, however brilliantly they teach, succeed in transferring their knowledge to the next generation. Helen has accomplished this transfer.
As an educational nonprofit, TNE is the only IEA Certified Enneagram School that sustains and promotes Helen and David's groundbreaking work. We have many memories of being with Helen, in good times and stressful times. We have experienced panels that brought us to tears, deep meditations in churches and community halls, and dancing at night after working all day. It's been an amazing journey – from the Berkeley YMCA in the 1970s to the first International Enneagram conference at Stanford University in 1994, from Europe to China to Australia to South Africa and back.
We speak for ourselves, and for many other Enneagram students, teachers and practitioners about the profound impact of Helen's work and how it has changed our lives. Thank you, Helen, for your courage, persistence and brilliance in the 45 years you have been teaching the Enneagram. We will carry you in our hearts and will carry the work forward. We wish you and Chris a well-deserved retirement.
TNE Core Faculty
Peter O'Hanrahan, Terry Saracino, Renée Rosario and Christopher T. Copeland
TNE Adjunct Faculty
Marion Gilbert
TNE Staff
Ed Self, Evangeline Welch, Jo Anne Smith, Pat O'Hanrahan, Sarah Duet, Satoya Foster and Nyree Hubbell
TNE Board of Directors
Joyce Plaza, Sheryl Cohen, Mike Alexander, Evan Barbee, Felicia Lee, Kirsty Spence, Mónica Tinoco and Brian Vent
---