Enneagram Intensive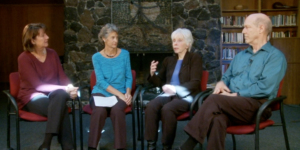 TNE Training update: We will offer all of our trainings online through the end of 2021. When it's safe to do so, we will offer onsite trainings, but in response to the high interest in our online programs, we'll continue to offer online options as well.
PART 1
Enneagram Intensive Part 1 is the first step in our Narrative Enneagram Core Program. Open to all, this program offers a deep transformational experience integrating psychology, spirituality and somatics. Our foundational course in the Narrative Tradition will immerse you in the most effective and dynamic map of personality available. 
Over three days, we will explore the following questions:
How do I experience the cognitive-emotional pattern of my type? Why is seeing that pattern important in my life?
Why is being receptive important? How does that help me access my spirituality?
Why is sensing my body important? How does that help me live with more consciousness?
Each participant has the opportunity to observe and share personal experience on type panels, resulting in a profound experience of this system and a strong sense of connection and community with others.
"Being part of a narrative audience builds compassionate presence. By listening to others in a compassionate way, we begin to open ourselves. The room gets quiet, a palpable presence pervades the space, and something shifts. In that movement we extend beyond our limited awareness – not just cognitively, but also emotionally and somatically – to obtain (for a moment, at least) a glimpse of the greater reality of existence. 'Transforming lives, creating a more compassionate world,' the tagline of our organization, is not just words, but truly what happens in our work." – Terry Saracino, Core Faculty Member
In addition to type panels, this course includes guided interactions related to current relationship issues, pre-recorded meditations by Helen Palmer, short didactic sessions, self-observation and movement practices, and small-group exercises. Through these methods, you will experience: 
The reduction of reactivity through awareness of your type structure and automatic response patterns
A deeper connection to your inner self, feelings and actions
The gift of compassion toward self and others, as you break out of the box of your personality type and experience different points of view
What's Next?
At the end of this impactful 3-day training, participants often ask, "Now what? How do I use this powerful knowledge?" 
PART 2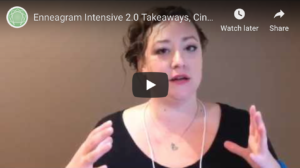 Enneagram Intensive Part 2 addresses this question, offering an exquisite opportunity to explore your development using the map of the Enneagram as a transformational tool. In this three-day training, you will learn the defense systems for each Enneagram type and how to work with your patterns of reactivity. In addition, you will participate on a type panel focused on your next step of growth and what helps and hinders the process. The supportive field of compassion generated by the community holds each participant in their inquiry. 
Part 2 includes type panels in the Narrative Tradition, a powerful set of pre-recorded meditations by Helen Palmer illuminating the defense system and path of growth for each type, short didactics, self-observation and movement practices, and small-group exercises.
You may register for Part 2 if you have already completed or will complete Part 1 before beginning Part 2. If you previously attended Part 2, you are welcome to attend again. It's a great opportunity to refresh your knowledge and explore the next step on your Enneagram journey.
Scholarships
A limited number of scholarships are awarded to qualified candidates, upon application review. 

Contact
To learn more or for registration questions, contact our Registrar at 866-241-6162, ext. 1 (toll-free) or +1 303-305-4362 outside the U.S.