We've heard that many of you would like more opportunities for Enneagram Narrative workshops in your local area. And we're ready to make that happen!  
In September 2015, Enneagram Studies in the Narrative Tradition will launch a new Collaboration Initiative designed to make our teachings more accessible to people throughout the U.S. and Canada. You're invited to join us in bringing an Enneagram Narrative Weekend with one of our Core Faculty members to your community. We are committed to creating opportunities to:
Support Certified Enneagram teachers in the Narrative Tradition in building their student base and sharpening their skills through co-teaching with an ESNT Core Faculty member 
Teach the Enneagram in the Narrative Tradition in areas without a Certified Teacher
Encourage the growth and development of Narrative Tradition communities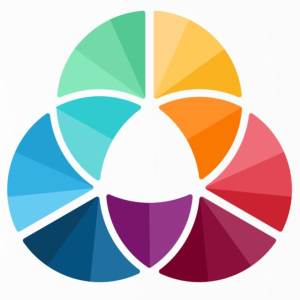 Each local weekend workshop will be co-designed as a cooperative agreement between ESNT and the organization or individual who wishes to co-sponsor an event in their city. Working together, we will design an agenda for the Enneagram Narrative Weekend that meets your specific needs. In addition, the Core Faculty member presenting the workshop will be available to meet with a group organized by the sponsor to explore how to build your local Enneagram Narrative Community, develop follow-up classes, and more.
We're excited to announce our first
Enneagram Narrative Weekend
scheduled for September 12-13
in Oklahoma City, OK
, in partnership with TBC Ministries/Conversations. 
We look forward to bringing a custom-designed Enneagram Narrative Weekend to other cities. Please see the chart below for details: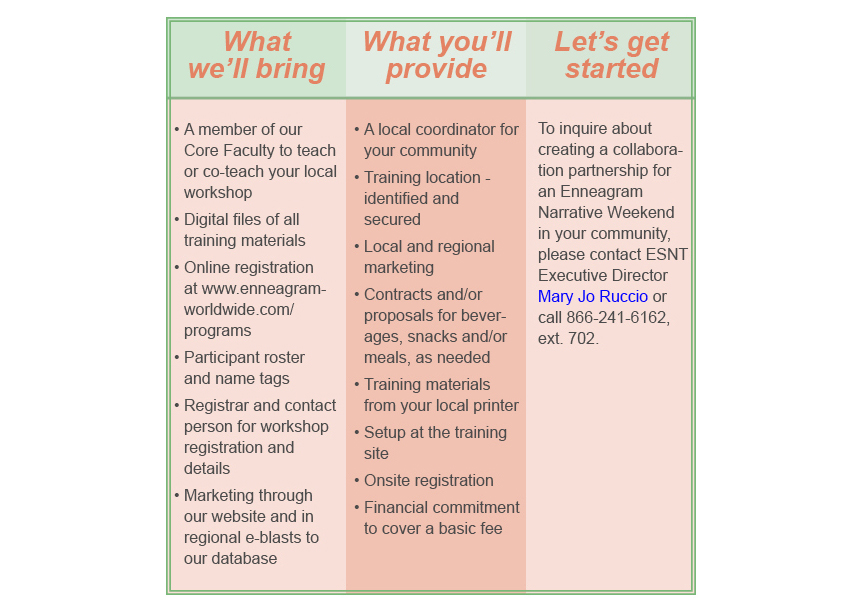 ~~~
---