Co-founders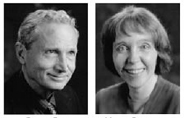 In the early 1970s, Helen Palmer, a student of Claudio Naranjo, began teaching Enneagram panel workshops in the Narrative Tradition. In 1988, she published The Enneagram: Understanding Yourself and the Others in Your Life, a perennial bestseller available in 26 languages. That same year, she co-founded the Enneagram Professional Training Program (EPTP) with Stanford psychiatrist David Daniels, MD. 
Helen and David's early collaborations met a pressing need for quality education following publication of Helen's first Enneagram book. Each founder brought a wealth of prior experience to the curriculum: Helen as an academic psychologist and practicing intuitive, and David as a practicing psychiatrist and Stanford professor. The natural expression of their different orientations has shaped today's professional trainings toward self-awareness for professional excellence. 
On the blog: Helen Palmer announces her retirement >
---

                                            (Video by Suzanne Dion)
---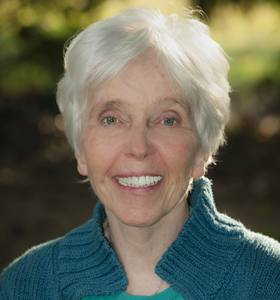 Helen Palmer
Co-Founder and Core Faculty Emeritus
Helen Palmer is an international bestselling author and a teacher of psychology and intuition. Her authorship is a continuing success with The Enneagram and The Enneagram in Love and Work, now in 28 languages. This work was featured in a documentary aired on PBS, Breaking Out of the Box: Discovering the Enneagram.
Helen co-founded the Enneagram Professional Training Program with David Daniels, MD in 1988. In 1994, Helen and David co-chaired the first International Enneagram Conference at Stanford University. She is a Founding Director of the International Enneagram Association that emerged from that conference.
Helen has established Enneagram scholarship in the US, Europe and Asia during 30 years of international presentations in a wide range of academic, business and spiritual institutions including Harvard, John F. Kennedy University, Loyola Chicago, The Union Institute and University, and the California School of Professional Psychology. Helen currently teaches one program a month, while completing a years-long writing project on the Diagram as an eternal guide to spiritual evolution.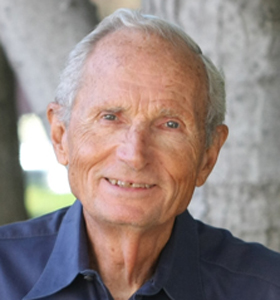 David Daniels, MD (1934-2017)
Co-Founder and Core Faculty Emeritus; In memorium
David Daniels, MD enjoyed a long career as a clinical professor of psychiatry and behavioral sciences at Stanford Medical School. He was a leading developer of the Enneagram system of nine personality styles, and co-author of the bestseller, The Essential Enneagram (Harper Collins), updated and revised with vital new material in 2009. He also co-developed the outstanding DVD, The Enneagram: Nine Paths to a Productive and Fulfilling Life and The Enneagram in the Workplace.
In private practice for more than 40 years, David taught the Enneagram system at Stanford, in the community and internationally since 1992. He co-founded the Enneagram Professional Training Program (EPTP) with Helen Palmer in 1988. They also were founders of the International Enneagram Association (IEA).
David brought his knowledge of the Enneagram to individuals, couples and groups, and to a wide range of applications in clinical practice and the workplace. He developed many innovative workshops including the Dynamics of Vital Relationships, Anger and Forgiveness, Loss and Grief as Transformers, the Enneagram's Gift to Love and Life, Intimate Relationships, Love and Will, and the Enneagram's Gift to Mastering Conflict Constructively and Compassionately.