This year, our faculty, board and staff swiftly adapted The Narrative Enneagram (TNE) to the needs of a pandemic world. In 2020, we needed transformation, compassion and community. As we reflect on the past 12 months, our hearts are full remembering our online programs, virtual member gatherings, and so much more. (See the latest letter from Executive Director, Ed Self and Board President, Joyce Plaza here.) Whether you can do one or all nine of the following, know your support motivates us every day to do this meaningful work. 
1) Make a one-time tax-deductible donation. TNE is an educational nonprofit and is tax exempt under Section 501(c)3 of the Internal Revenue Code. Your donations allow us to meet the growing demand for more programming, expand our capacity to provide scholarships to a diverse range of students and upgrade our outdated website and technology platforms to improve your TNE online experience. Donate through our website here or download a donor form and mail a check payable to The Narrative Enneagram to PO Box 4114, Boulder, CO 80306-4114.
2) Set up a monthly donation. Click here to set up a recurring donation of $25, $50 or any custom amount each month. Any monthly donation amount allows us to increase our impact and offer programs that apply the Enneagram to current topics such as social change and mindfulness. In 2020 we offered:
3) Shop our new-and-improved online store. Check out a variety of other books, CDs, guides and on-demand programs for sale. We are also now on Bookshop and Indiebound, meaning you can support both TNE and #ShopSmall from your local indie-owned bookstores.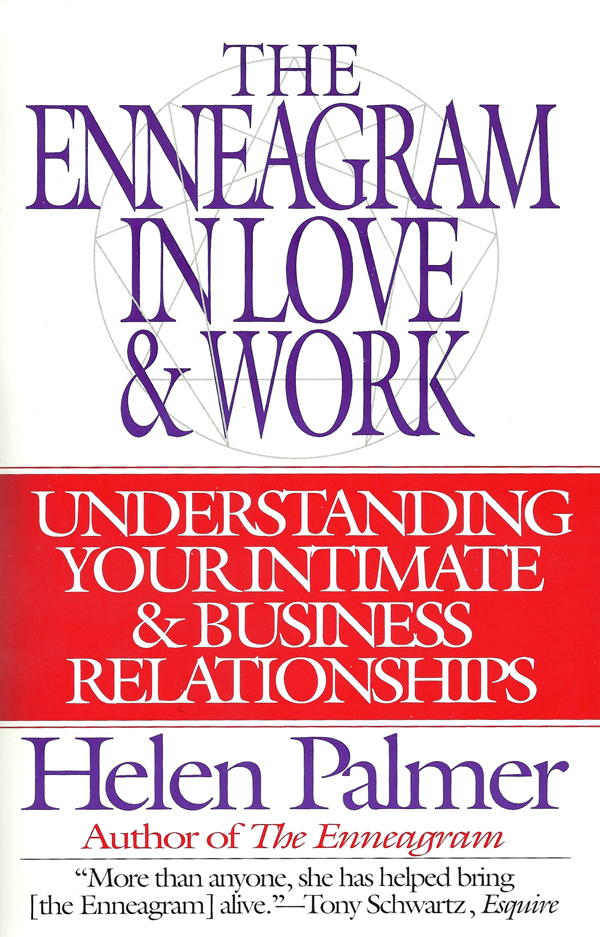 Since the arrival of her first book, The Enneagram – Understanding Yourself and the Others in Your Life in 1988, Helen's books have sold more than a million copies in 28 languages. This did not happen without opposition from established schools of inner work, including many of Helen's contemporaries. Some held the position that the Enneagram was sacred knowledge that should only be available to the few, dedicated seekers in the traditional lineages. Yet Helen was committed to making the transformational power of the Enneagram available to all who wanted and needed it. She is a true egalitarian.
Shop The Narrative Enneagram on:
Bookshop |  Indiebound  |  Amazon
4) Choose The Narrative Enneagram as your AmazonSmile Charity. When you shop at smile.amazon.com, 0.5% of all eligible purchases help support a charitable organization of your choice, at no cost to you. To activate on a desktop, click here and activate The Narrative Enneagram. If you use the mobile Amazon app, go to Settings, AmazonSmile and search "The Narrative Enneagram" to activate.
5) Become a member. Our membership skyrocketed this year which we can largely attribute to Terry's initiative to host monthly member gatherings. She began offering these in March as a safe harbor to gather, ground and connect from all over the world in the midst of the global pandemic. We are honored Terry Saracino, Core Faculty member, and Evangeline Welch, former TNE Marketing Director of 15 years, volunteered to continue offering the Third Thursday Member Online Gatherings as a free benefit for all members in 2021. From topics like the Universal Growth Process to surge capacity, meditation practices and small group breakouts, these hours will leave you feeling rejuvenated by the welcoming and compassionate Narrative Enneagram member community. Become a member for only $60 per year and join us every Third Thursday in the New Year!
6) Enroll in a 2021 Program. In 2020, we looked for ways to cope, navigate and create more compassion for ourselves, our families, our communities and the world. Working with the Enneagram allows us to apply our personal and professional development to a changing world. Below, Amber Smith, therapist, mom and Enneagram Type One, shares her experience taking TNE programs virtually in 2020. Browse our program calendar here or sign up for our Newsletter to be notified when we open new classes and workshops.
7) Purchase 4-Part Online Class, The Narrative Enneagram and the Nine Types. Want to go deeper into the Narrative Enneagram but don't know where to start? For a limited time, we are offering 50% off our video series with the promo code GIVING. We hope this on-demand program will help you see the Enneagram as we do: rich with stories and hope for freedom beyond the walls of any box. Watch the trailer below or visit Vimeo here to begin learning through story of each of the Nine Types.
8) Take our Essential Enneagram Test. The first question Enneagram newcomers ask is "Where can I take a test?" Our test is an online version of the one included in The Essential Enneagram book by David Daniels, MD and Virginia Price, PhD. The Essential Enneagram Test is the "first and only scientifically determined Enneagram personality test and guide," states the publisher, Harper Collins. Updated and revised with vital new material in 2009 and at only $10 and a user-friendly format, the Essential Enneagram Test will provide a gentle nudge in your Enneagram exploration and self-discovery.
9) Follow along on Social Media and in your Inbox. Sign up for our Newsletter to begin receiving our program and event updates by requesting our FREE Enneagram Guide or submitting our Newsletter form. Follow us on Facebook, Instagram, Twitter, Pinterest, YouTube and LinkedIn. Liking, commenting and sharing our social media content you enjoy also helps to grow our Narrative Enneagram community!
With your care and support, we can continue to share TNE and help continue the legacy of Helen Palmer and David Daniels, MD. For over 30 years our organization has devoted our work to "transforming lives and creating a more compassionate world." At the close of 2020, this feels as vital as ever.
Thank you for being part of our cherished global community. We look forward to sharing space with you in 2021!
---