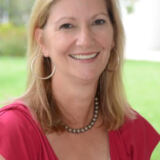 Julie Smith
Board Member
she/her
Julie Smith first encountered Enneagram in the late 80's when she was working on a Masters in Counseling.  About ten years ago it  appeared again and landed in her life in a powerful way. It has been a tool for closer collaboration at work, deepened understanding of family and close friends and slowly become a tool for deep personal transformation. The narrative approach to teaching and learning aligns with her educational views and allows EVERYONE to belong by sharing their personal stories and lived experience.
Julie has a degree in Early Childhood Education from Furman University, a Masters in Counseling from the University of North Carolina at Charlotte and Early Childhood Certification from the American Montessori Society. She has studied mindfulness in schools, and is a certified yoga instructor. In the last few years she earned a diploma in spiritual direction from San Francisco Theological Seminary and completed her Enneagram Certification as a teacher and coach with TNE and is completing Practitioner Certification as a Spiritual Director.  She is also a student in The Living School at The Center for Action and Contemplation.
A lifelong educator, Julie has worked in schools and with parents for over 36 years and has played a variety of roles including classroom teacher, admissions director, curriculum coordinator, parent educator, consultant  and school head. She is currently the Director of Learning and Strategy at Salem Montessori School which she founded 22  years ago. She is married to Tim, and  they have 3 grown children. The family loves to use the enneagram in serious and playful ways to bring them closer together. Reading, cooking, traveling and spending time in nature are all things she loves to do. Julie believes the study of the self coupled with the opening of the heart renews and repairs the world.