ONLINE: Narrative Enneagram Learning Community
Save the Date!
NOTE: In light of the ongoing coronavirus pandemic, all of our 2021 winter programs will be offered online.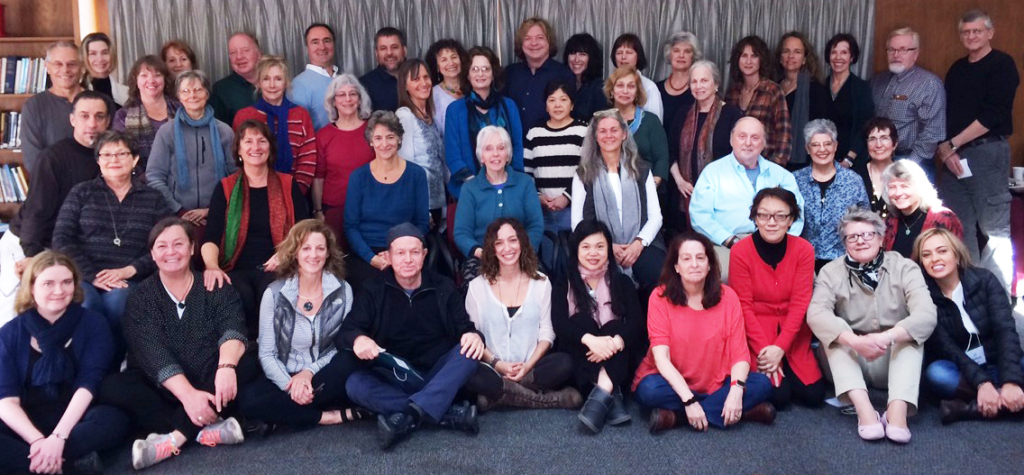 "How do you relax your type structure at the point of suffering instead of going on automatic? We have brought spiritual method to this human dilemma." – Helen Palmer  
The Narrative Tradition Learning Community is for experienced students who want to continue their journey of self-development in an ongoing community of Enneagram practitioners. The Learning Community curriculum joins crucial elements of spiritual practice with psychological and somatic structure. This allows us to internally recognize and relax reactive type patterns as they arise instead of automatically acting them out.  This program brings the Enneagram to life by offering facilitation and support for integrating psychology, spirituality and "felt-sense" somatic awareness.
The Learning Community is neither a workshop nor a training, but rather an ongoing community of twice-yearly gatherings for learning and support. The community itself creates the transformational field that is critical to the personal and spiritual development that occurs within our gatherings. While there is no requirement for continued attendance, it is highly encouraged that you attend at least once a year, allowing the community to deepen in practice and relationship over time.
In our February gathering we explored the potential that exists when our instincts become undistorted and arise from our deeper natures.  Continuing our work with the instincts and subtype behaviors, the topic for this gathering will be:  A Deeper Dive:  Unwinding the Ties that Bind our Passion to Subtype Behaviors  We will bring precise understanding to the largely unconscious connections between passion and subtypes.  How does the subtype behavior obscure the passion? Freeing the energy locked in this relationship can assist us in awakening to reality as it actually is.
"I was present and feeling grateful for this opportunity to be in the Learning Community. Today, that same (an) inner voice, said, very slowly, "You… are…a…member…of…this….Magnificent… Learning Community, an open-minded, open-hearted group gathered to pursue the challenge of personal growth; fruit for the soul." 
JULIE MADSEN
Fees and Registration

Check back for fees and registration. An Early-bird discount will be available.
Preparation
Our guidelines for membership are completion of the Enneagram Intensive Part 1 and Part 2, Deepening Spiritual Awareness, and Instincts and Subtypes (or other study of the Enneagram and inner awareness practice, other Enneagram schools or Narrative teachers), which gives one familiarity in the following core competencies:            
Capacity for self-reflection
Understanding of type structure
Familiarity with instincts, subtypes and the cognitive/emotional habit
Note: Your Enneagram background and inner awareness experience may allow you to waive certain course requirements. To request a waiver, contact Registrar at 866-241-6162, ext. 1 (toll-free) or +1 303-305-4362 (from outside the U.S.)
Schedule
8 am – 4 pm Pacific
Contact
For more information contact Registrar at 866-241-6162, ext. 1 (toll-free) or +1 303-305-4362 outside the U.S.