ONLINE: Free Typing Interviews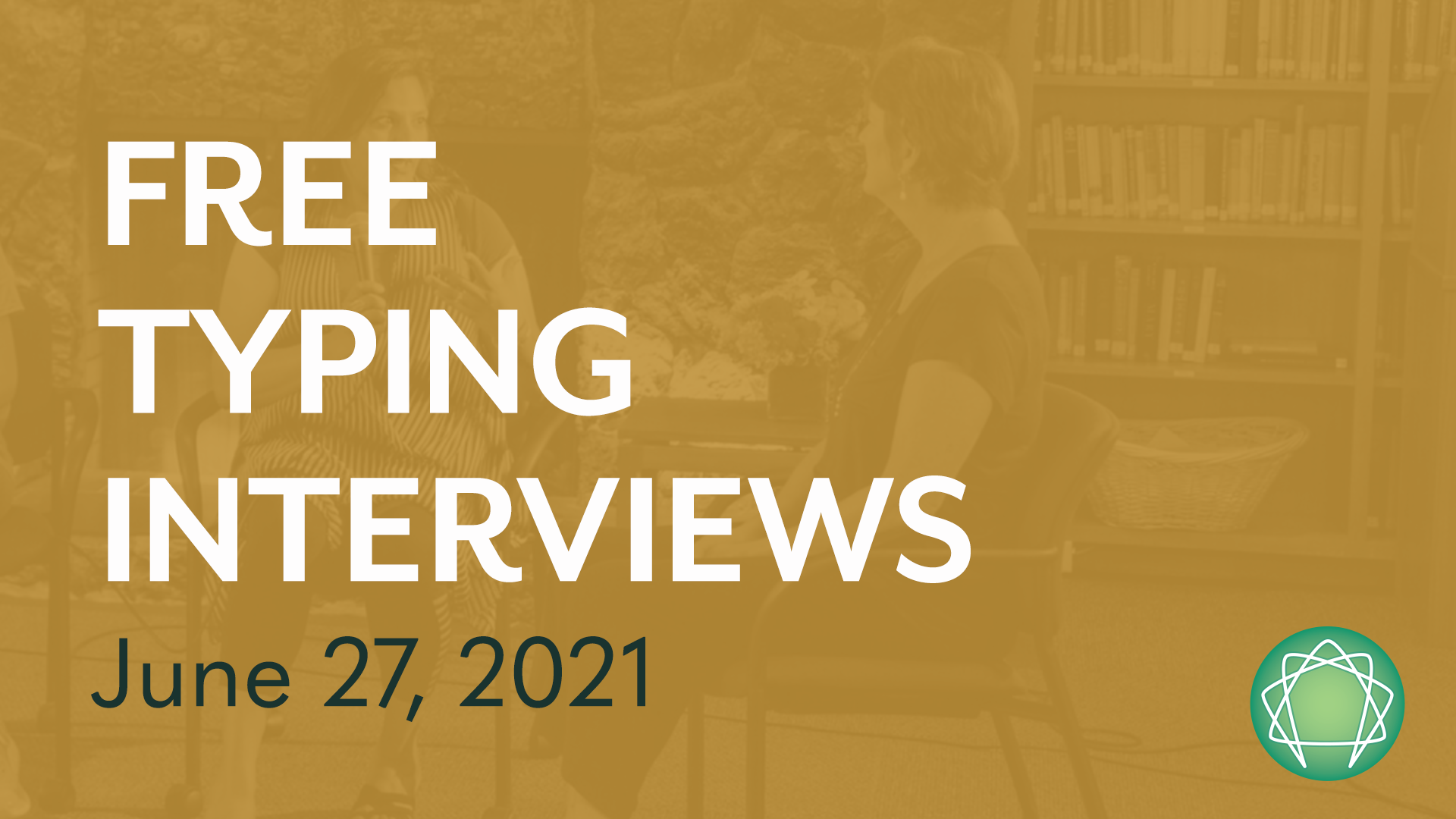 NOTE: In light of the ongoing coronavirus pandemic, this event will be offered online.
This is a fun, free event for people who are interested in the Enneagram and don't know, or are not sure of, their personality type. 
Typing volunteers will be interviewed once or twice (depending on the number of volunteers) by a group of advanced students who are learning to conduct typing interviews in the Narrative Tradition as part of the Enneagram Professional Training Program. Each group of trainees will be supervised by a Narrative Enneagram Core Faculty member or a TNE Coach. 
We depend on volunteers who are willing to be interviewed to support our trainees in developing their skill and learning to make more accurate summaries about your possible Enneagram type. 
From the interview, you will be given several likely types to explore further – our emphasis is always on people discovering their type from the inside out. This process provides great feedback and material for self-reflection, and has proven to be a stimulating experience for those who are interviewed. 
If you already know your type, but have a friend or a family member who would like to learn more about their Enneagram type, please send them our way! Thanks for your help! 
Tentative Schedule (may change slightly)
Guest Interview: 11 am – 2:30 pm Pacific 
Includes a 15 min. break between interviews

Register
Volunteers must pre-register. To learn more, please email Registrar. You may also call 866-241-6162, ext. 1 (toll-free) or +1 303-305-4362 (from outside the U.S.)