ONLINE: Narrative Enneagram Teacher Training
This training is now full.
If you wish to join the waiting list, please fill out the form below. We will notify you if/when a space opens up.
NOTE: In light of the ongoing coronavirus pandemic, all of our 2020 summer programs will be offered online. 
Courses are offered through Zoom and run from 8am-3:30 pm Pacific Time and utilize breakout room features of the platform for small group work. These sessions are not recorded, so please be available during training hours for live, interactive sessions. Course materials are made available through an online learning platform.
NARRATIVE ENNEAGRAM TEACHERS CERTIFICATION TRACK
"This program provided opportunities for learning in multiple dimensions.  I learned more about my own type structure, how to conduct panels, and how to present the Enneagram to groups. It's been a very rich experience."

KENNETH WADE, PhD, LPC
Counselor, Birmingham, AL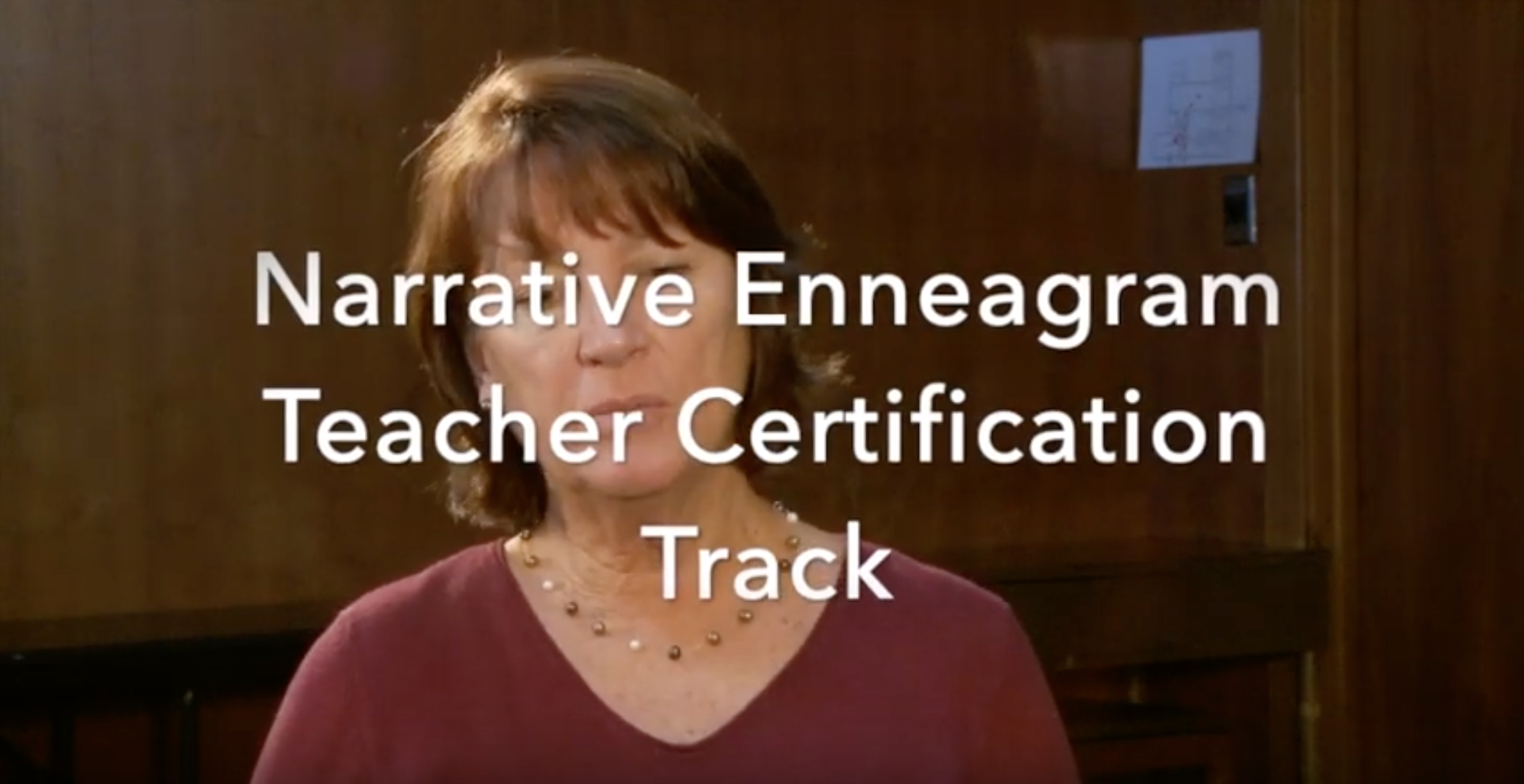 This hands-on program is for people who want to use panels in teaching the Enneagram in the Narrative Tradition. It's designed for Enneagram teachers in training, and for current certified teachers wishing to enhance their panel interviewing and presentation skills.
The Narrative Enneagram Teacher Training provides a safe container for assessing your own strengths and growth points, and becoming more adept and confident as a teacher and facilitator.
During the three-day training, you will build on your self-development skills and deepen your understanding of the nine types' emotional habits and defense systems. You will learn and practice:
The elements and principles of conducting panels in the Narrative Tradition
Panel interviewing skills (you'll facilitate two panels – basic and growth – in small groups and receive constructive feedback)
Presentation skills including developing your content, getting to know your speaking style, and establishing rapport and maintaining a relationship with your audience (you'll give a 20-25 minute presentation in a small group and receive constructive feedback)
How to explain the Enneagram in your own words (you'll practice a 30-second "elevator" speech)
Body awareness and centering exercises that you can integrate for your own development and facilitate with groups
Participant feedback
Marty Heeg, an organizational development consultant from Alberta, Canada, speaks about his experience at the inaugural Enneagram Narrative Teacher Training in Menlo Park, CA.
 
"When I first signed up for the Teacher Training, I was not sure I wanted to teach. But I imagined that the training was going to help my own personal growth and connect me to some amazing people. That is exactly what happened. And yes, I love teaching the Enneagram as well!"

ALLEN ZEESMAN
Teacher, San Miguel Allende, Mexico 

"While I officially certified three years ago, the training increased my content knowledge and strengthened my teaching skills through a series of rigorous practice exercises. Renée Rosario and Peter O'Hanrahan provided invaluable feedback in addition to lessons learned through their many years of experience. I feel more capable and better equipped to teach larger class sizes as the number of participants grows."

KERRY O'DONNELL
Professional and Personal Coach, Enneagram Teacher, Pittsburg, PA
Preparation
Please DO NOT REGISTER for this program unless you have completed or registered for all of the following: 
Enneagram Intensive – Parts 1 and 2
Deepening Spiritual Awareness
Instincts and Subtypes
The Typing Process
Note: If you wish to request a waiver because of your prior Enneagram training, please contact our registrar. We'd love to have you join us! (Note: If you submit a waiver request and it is approved, you will be placed on a waiting list, as priority will be given to those who have completed the required prerequisites and are pursuing certification.)
Fees, Discounts and Registration
This training is now full. If you wish to join the waiting list, please fill out the form below. We will notify you if/when a space opens up.
Schedule
8:00 am – 3:30 pm Pacific
Contact
To learn more, email the Registrar or call 866-241-6162, ext. 1 (toll-free) or +1 303-305-4362 (from outside the U.S.)
Waiting List Request